Speech Pathology Telehealth
Physio Inq Online Therapy (Telehealth) Speech Pathology is a fantastic option if you need an appointment with a therapist. Whether you prefer to receive services online, are in a remote location with limited access to services or are experiencing a lockdown of any sort.
Our Online Therapy (Telehealth) consultations will deliver the same exceptional level of care as our in-clinic and in-home service offerings. Telehealth has many of the same benefits as a face-to-face therapy session. You will work directly with your therapist to discuss, assess, and diagnose problems just as if you were with them in a face-to-face setting.
Your Physio Inq therapist will help via our easy-to-use online platform. Our qualified therapists work with you, listen to your concerns and establish your needs to help achieve your goals. They do this by providing assessments via video using observation, provisional diagnosis, giving comprehensive advice, supervising therapy, showing treatment techniques, and teaching in-home self management.
During a Telehealth appointment your therapist will:
Listen, assess, and treat your concerns
Demonstrate and explain treatment techniques in easy-to-understand language
Provide education and self management techniques
Create and develop a unique speech program and plan
Work with you to set a plan on how best to manage you concerns
Advise in appropriate follow-up and book in ongoing sessions when works for you
Propose any relevant equipment or treatment aids that may be required
Directly refer on to other allied health services if appropriate
Did you know Physio Inq is a NDIS provider?
Speech Pathology services to participants in the NDIS is an area very dear to Physio Inq's hearts. Assisting those in need is what makes that our dedicated team of Speech Pathologists get out of bed every day with a spring in their step.
Our Physio Inq Speech Pathologists can help with a wide range of speech disabilities including:
Mispronunciation
Vocabulary comprehension
Ability to follow directions
Stuttering
Autism or Asperger's affecting social skills
Social skills to interact with family and peers
Clients who use symbols or sign language to communicate
Difficulty swallowing food or drinks
Slurred or imprecise speech
Difficulty understanding what others are saying or writing
Coughing or choking episodes during meals
And much more
We provide care in the areas of acquired communication and swallowing disorders including those associated with brain injury, progressive neurological conditions like Parkinson's disease, dementia, head and neck cancer and the multitude of voice disorders among others.
Physio Inq speech pathologists create a custom treatment plan to improve your specific communication challenges - whatever those challenges may be.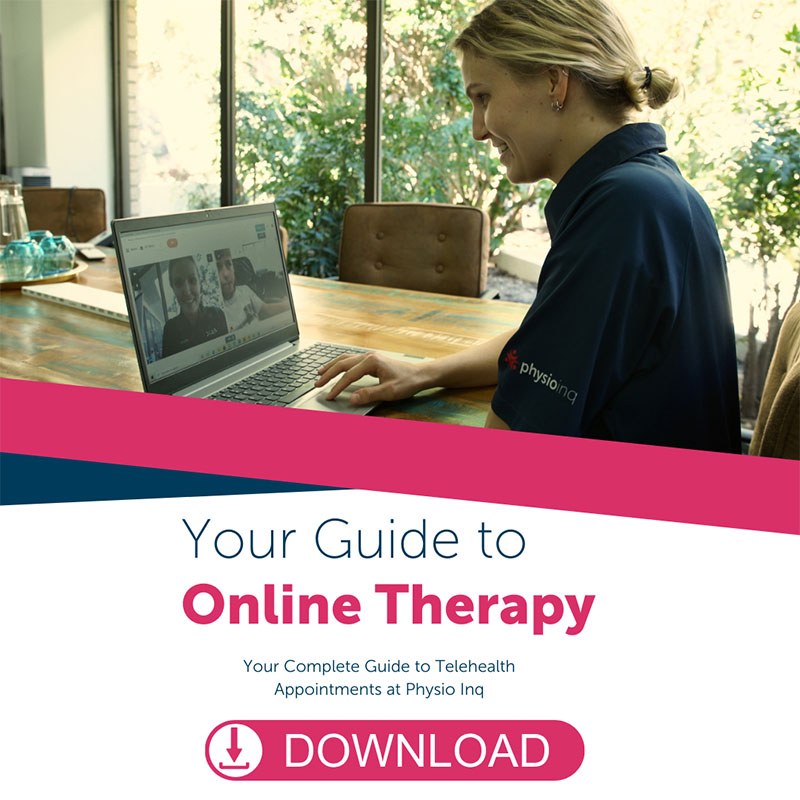 About Physio Inq's Care
Strong history in home based care
Over 200 clinical experts in services for occupational therapy
A commitment to expediting referrals based on clinical needs
Dedicated contact person for your business
Access to multiple disciplines and services under one roof
Large geographical coverage
High quality reporting
Experienced clinical staff
Today Physio Inq is pushing allied health in a new exciting and accessible direction for all Australians through it's telehealth services.
Why worry about the stresses of parking and traffic when you simply don't have too anymore. Our Allied Health Team are currently serving the following states in Australia;
New South Wales
Queensland
Victoria
Alternatively contact us by phone on
1300 731 733